New BMW 130i cars wallpapers and specification with Cars Review
Taking BMW's lightweight magnesium-alloy six-cylinder 258hp petrol engine as a basis, BMW
engineers have wrung every last drop of power from the revolutionary powerplant, making
the BMW 130i six-cylinder the most powerful engine in its class and the most powerful
six-cylinder engine under a BMW bonnet, bar the M3. It is also the only car in its
segment to offer a front-engine, rear-wheel-drive layout - the optimum set-up for on-road
dynamics.
Taking BMW's renowned attention-to-detail to the extreme, the 1 Series engineering team
have exploited the 1 Series' exemplary air flow and cooling to extract even more
performance out of the car at full throttle. As a result, the 130i now delivers 265hp,
seven horsepower more than the 330i, 530i and 630i. Similarly, torque has also been
uprated to 315Nm from 300Nm.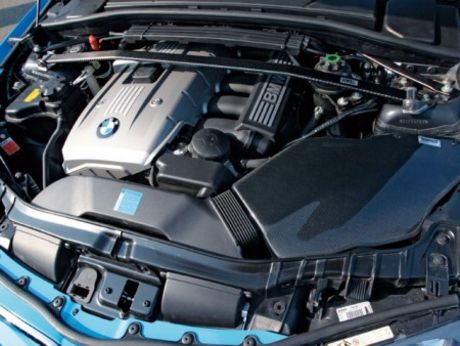 The improvements in engine output enable the car to deliver a class-leading zero to 62mph
time of 6.1 seconds while top speed remains limited to 155mph. Consumption is still
frugal with the 130i recording 30.7mpg on the combined cycle, while the EU4 compliant
power train produces just 221g/km.